How is the social practice art of the Free Pass Project related to any genre, or work, I've done before? All or nothing. The intent of the empowerment, inclusion and interactivity of the Free Pass Project is in my DNA. I moved a great deal as a kid, across vastly different cultural, geographic and socio economic regions in the States. I had to continually sift through a lot of difference, and being different. On a pretty deep level, to keep my inner and outer worlds steady, I learned to really see, and try to listen to, the person before me as an individual. The base survival mode was not to be a chameleon in each environment, but to get to what we have in common a whole lot faster than what may be, or is perceived as, different.
Compassion has always been the first, best, step, for me to take. Connection. Magazine article about the this project…
When I've participated directly in the art of 'free passing' vs. leading this open art project, I frequently free pass burly toll booth workers. With an instant understanding of what the two word story a 'free pass' can be, we lighten up during the conversation, understand the gesture and are mindfully shifted in our days. Two people are now energized and perhaps a little more loving. A booth worker recounted to me, some months after a first meet, that he had given the free pass token to someone short of cash. That was beautiful. Three really diverse people engaged, over time, from one creative gesture and human impulse. All because of active art. All because of compassion. More about my Free Pass art…
My BA is in music composition with secondary studies in arts administration. My MFA is in music composition and writing.
As an individual artist I currently work in photography, original poster creation, and writing. A large scale, long term art project is afterwordspoetry.com . These original poetry magnet combine original photography, words/writing and the same intent as the Free Pass Project that all I've provided is prompts for your creativity.
Photography
Photo Series One
Photo Series Two
Posters
afterWords POEtry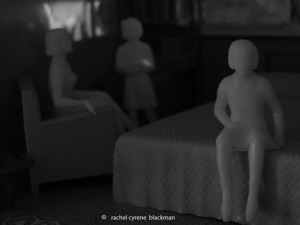 I've had photography and posters in solo and juried group shows including a RISD Alumni Show, and "Elements" at the HERA Gallery with juror, Judith Tolnik Champa.