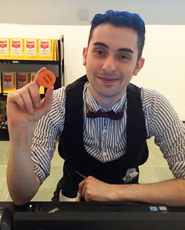 This element of the Free Pass Project is just starting – stories submitted here vs. Facebook, and, if numbered, tracking tokens to see how they travel and how they're used.  These just started dropping. If you submitted a public story and token number for a free pass instance through the web site…we'll start keeping track of things here.
Token #909(?): Providence, R.I.
Given
"What is the story of your Free pass?
I gave a free pass token to a waitress last night because we got to the restaurant sort of near closing time. We were very, very hungry and tired. She was very kind and patient as other workers began their tasks of cleaning and such for closing time. She was wonderfully excited and enthusiastic to get a free pass – and it felt really good to give it to her as an extra gesture of appreciation. It was sort of a free pass for how she gracefully managed the pace of the kitchen service because they were wrapping up for the day. It was of wonderful how quickly she got the concept, how much she appreciated it, and her immediate ideas of things she might need it for. We both felt so happy in the offering and receiving a free pass moment. to close out a long day.
Have you passed it on, yet?
We'll see if the token number shows up again on the site as it wanders through the world. She may well keep it:)"
No token # Cape Cod
"Last Friday I got angry at a coworker in accounting who declined twice to be helpful to me in my hour of personal need. She refused to verify my employment at the office or to reprint lost pay stubs for me when asked. I find my frustration stems from being powerless and having to ask for help in the first place from someone who is known to be bitchy and uncooperative. My frustrations fester, and it becomes difficult to let go of them. I wish I would handle myself better and not lose sleep over petty problems that arise, even when they affect my personal finances. I think I would like a free pass both to reserve the right to be justifiably angry at this colleague for jeopardizing my livelihood as well as to be forgiven when I am."   Priscilla, Cape Cod.
Token #750
Given
"At the laundry, a woman was picking up her stuff. A treasured pair of pants had gone missing, but was now found, having been given to the wrong customer and returned. She was blissed out, as she'd just moved and worried the pants had been a casualty. She was thrilled to get a free pass, although the laundry manager wasn't interested. Curious, that. Seems to me the laundry needed the pass far more than the woman with the recovered pants, but what do I know? Free Passes find their own way." Nina, Providence, RI
Token #765
Found
"Token found at 3 Sisters cafe watching the general public eat ice cream.  After checking out every flavor combination of ice cream there is, I saw the token jar resting by the door.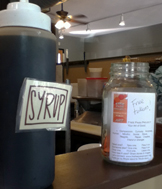 Curious, I took one as an 'opportunity' to pass onto someone else. I look at it as a "free ticket" to well, free yourself, and be as expressive as you can be at that moment. I plan on using the token for just that reason for someone who may be in a moment where they feel constrained by whatever rules they abide by. My plan is to carry it at all times and use it when the moment is right. I will know when that moment is upon me." Joe, Providence, RI
Given: the token was passed on.
Token # 898
Given:
"I'd left a newspaper and bagged cookie on an outdoor cafe table to save the seat while I went back to get my coffee. When I came back, a woman and her teen age daughter were seated at the table.  It wasn't really clear that it was a 'save my table' centerpiece I'd left. She apologized. I suggested we just share the table as I didn't need the whole space – and it seemed like a nice a opportunity and kind thing to do. She extended her hand and introduced herself and her daughter. We chatted some here and there, but mostly kept to ourselves. When I was leaving I offered her a free pass token for our very, very minor mishap. She appreciated it, so another small conversation started and I learned she was a high school math teacher. She said she'd probably bring it in to school.  That is the second time I've learned someone was a HS teacher just through a free pass conversation. They need them." R, Providence, RI
Token #935
Given:
"Young counter worker at Staples who found a way for me to double my coupon. Put it on cartridge rack for people who forget cartridge number"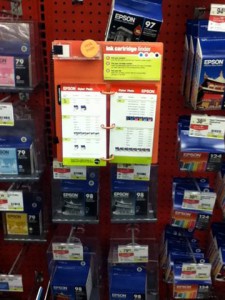 Token #545
Given: (via phone message)
"I'm sorry about the puppy…that she did not work out.  I do hope you'll keep on looking. This is a telephone transfer of a free pass #545. I want you to have this in your mind, and have some warm feelings, so that you'll feel good, and think about getting another puppy"  FG, Providence, RI
Multiple Tokens/Random Drops
"I obtained a bunch of tokens and did random drops in the Washington DC area while on a trip. I am shy and random drops are the easiest way for me to distribute them. I enjoyed leaving them on subway platforms, on park benches, and in my hotel room for the next guest." Emily B.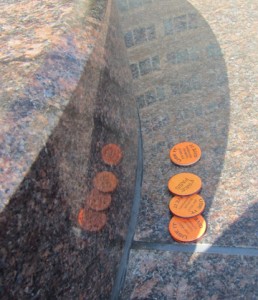 Token #986
Given:
"I was given Free Passes by the Project Founder. I gave pass #986 to my son's girlfriend, Madeline. She has been so helpful to me. My son has a condition called Cyclic Vomiting Syndrome. He has been hospitalized many times. Maddy has helped me take care of him during the episodes over the past few years. Until she came along, I really was alone in the journey with Michael. It has been nice to have someone else understand what we go through. Michael also broke his leg recently and required surgery. And without hesitation, Maddy came to my rescue again! I always wondered what would happen to Michael when I'm gone or can't help him. I don't wonder or worry about that anymore! I know that as long as Maddy is in his life, she will be there and know what to do when I am not able to take care of him." Pat, North Providence.
Token #986
Received:
"I received my free pass token from my boyfriends mom. She goes through a lot and is always strong about things. She gave me the token for helping out so much and it made me feel so appreciated!! I loved receiving my free pass. It made me think about all the great people in my life, and how lucky I am to be surrounded by them! I have not passed my free pass token on yet! I will be giving it to my sister!" Maddy, Providence.
Token (no number)
Given
"I was grocery shopping one afternoon and made a bee line for the shortest line. The couple ahead of me had a full to overflowing carriage and a screaming, red-faced 2 year old, clearly in need of a nap, which her mother kept calmly repeating, each utterance met with another wail from the child. I hate screaming like that, but I remembered that I had put a couple of free passes in my pocket before i went into the store. Instead of suffering in silence along with the family, I approached the mother and asked her if she needed a free pass, and handed her one. She smiled, said yes and expressed interest in the project…I gave another to Dad. As I was packing my groceries into my car, I happened to look over my shoulder to see Dad pushing the carriage of groceries, and Mom carrying her giggling daughter. Made MY day!"
Token #622
Given
"N got stung by something right on her nose. She seemed like she needed a boost so I gave her a free pass." Jim, Providence R.I.
Token Jar Placement:
"I got the permission of the director of the Ashaway Free Library in Hopkinton, RI to place a jar of tokens where people could take them. I explained that they were about random acts of kindness, forgiveness, storytelling and community–but I had her at "kindness". When I went back a few days later with the tokens and explained the deal to two women who were working, one of them shared with me that she and the director observe what they call a month of kindness every February, competing with each other with acts of kindness. No wonder she was in with the Free Pass Project!"Deb, Pawtucket, RI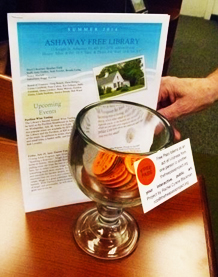 Token # 947
Given
Share your story:
A couple of guys that come into my bar for wings and beers, Ryan and Louis, passed the coin along to me, and within minutes, I won $40,000 on a scratch-off lottery ticket. (That last part may be made up for the purpose of making my story more interesting)
I have carried the coin in my pocket for the past week, waiting for the opportunity to pass it along to the right person.
Lastly, I will leave a favorite quote of mine here- "Enter action with boldness"
Justin
Token # 958
Found
How and where did your free pass token land in your hands?
Found it just last night, in a pile of free stuff left by the sidewalk near the New Seasons-7 Corners grocery store in Portland, Oregon. Probably left behind by someone moving out.
What is the story of your free pass? how was it needed/used?
I just discovered this site and this art project through the chance finding last night.
Have you passed it on, yet? Have not passed it on yet.
Lynx636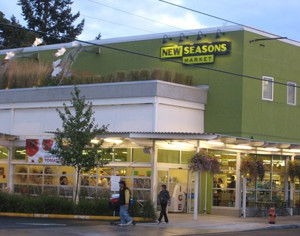 Token # 367
Given
How and where did your free pass token land in your hands?
I was at the opening reception for Open Engagement Conference and I told a woman about how nervous I was for my presentation. She then offered me a free pass. I slept with it under my pillow.
What is the story of your free pass? how was it needed/used?
It is not used yet, but depending on how I present tomorrow, I might use it.
Have you passed it on, yet?
No not yet
Rudy